🇺🇸❤️💙
Paulette Shields PreK class has been reading the book "The Teddy Bears' Picnic", while studying sizes and colors, so they invited their own Teddy Bears for a picnic! 🧺 🐻 ❤️🐾 #WhereBulldogsBegin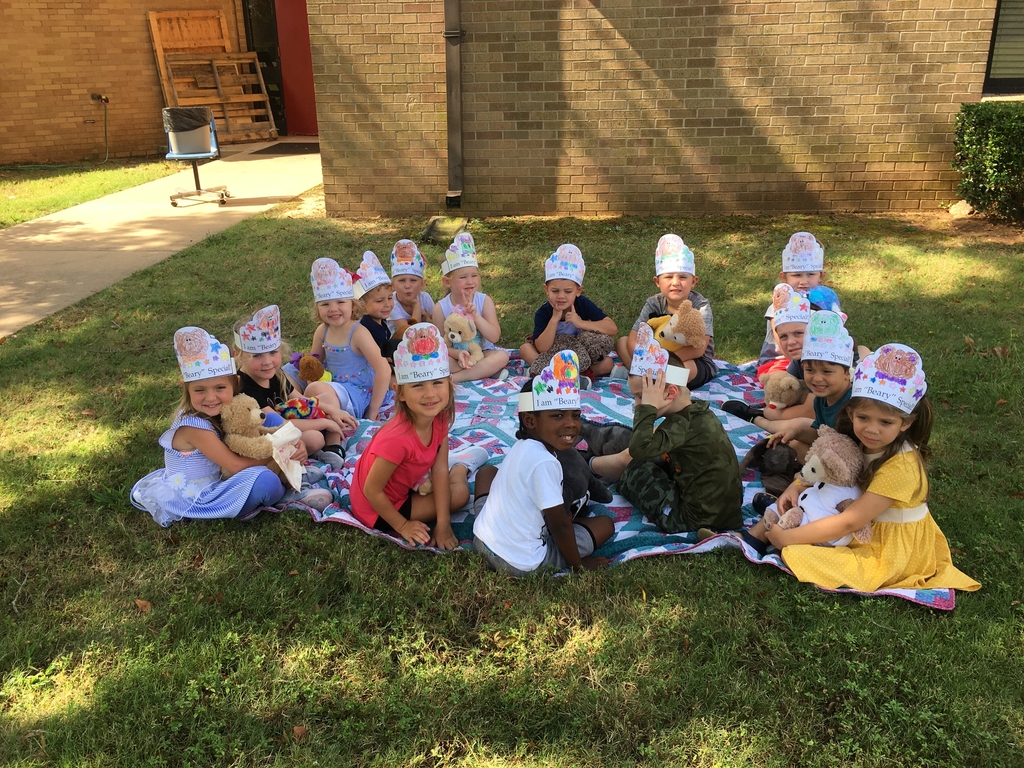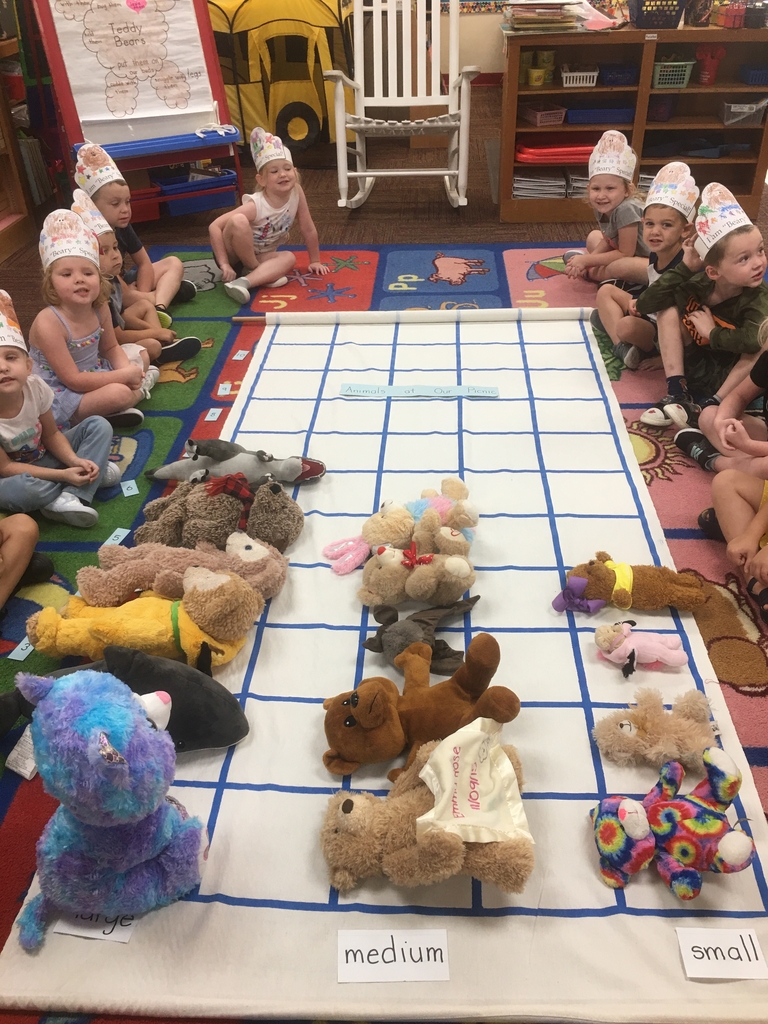 September Newsletter! 🍁 🍁
Carthage Primary menus for September 🍔🌮🍎🥕
Kindergarten and First Grade Home School Connection!🍎✏️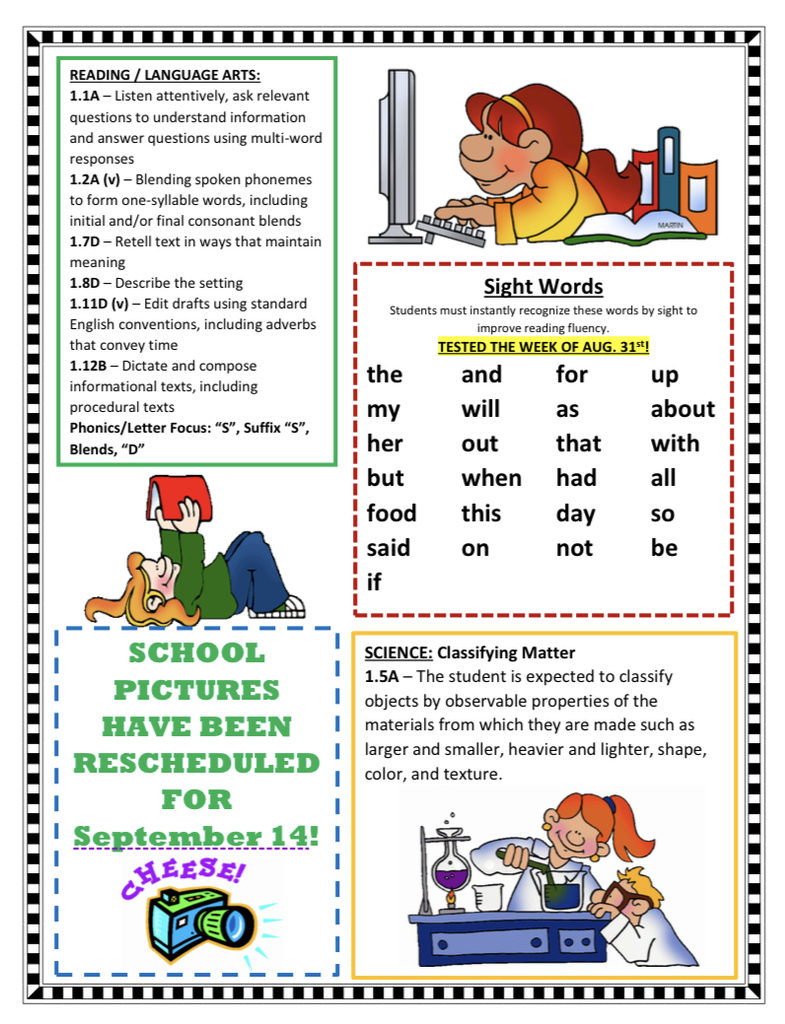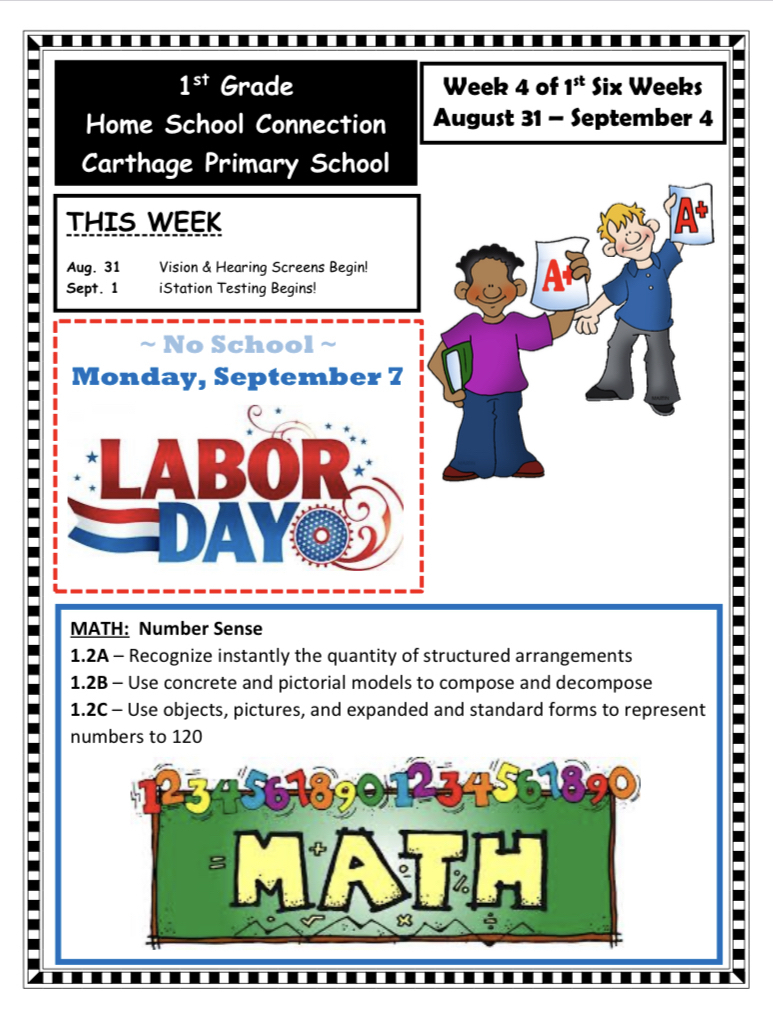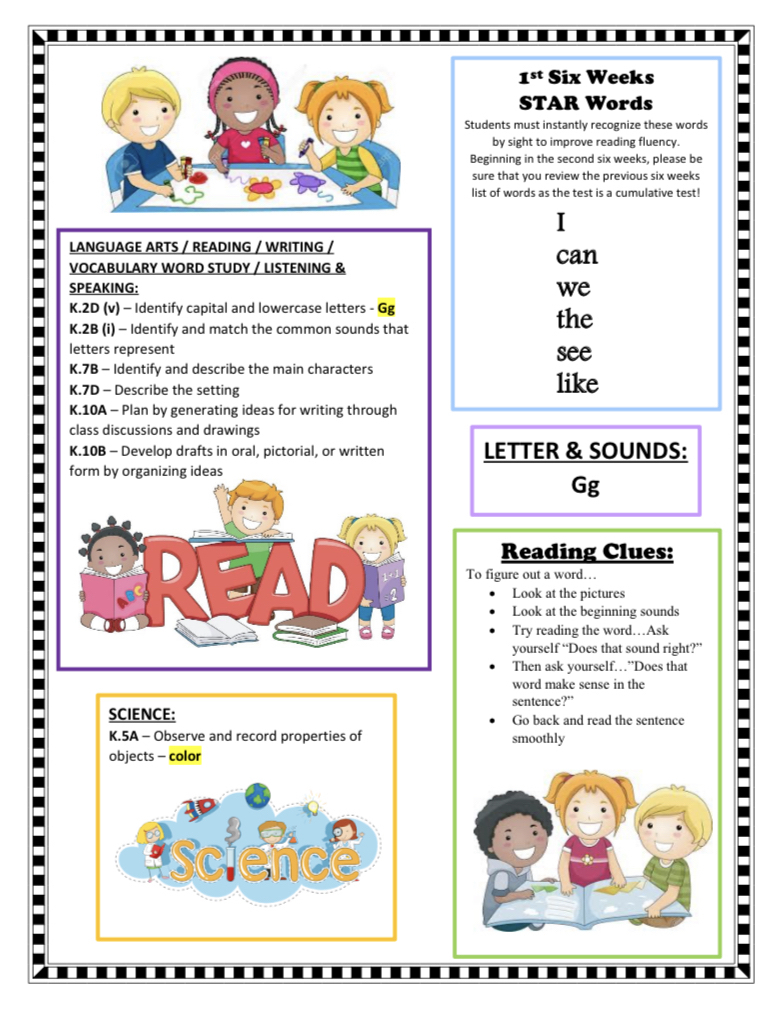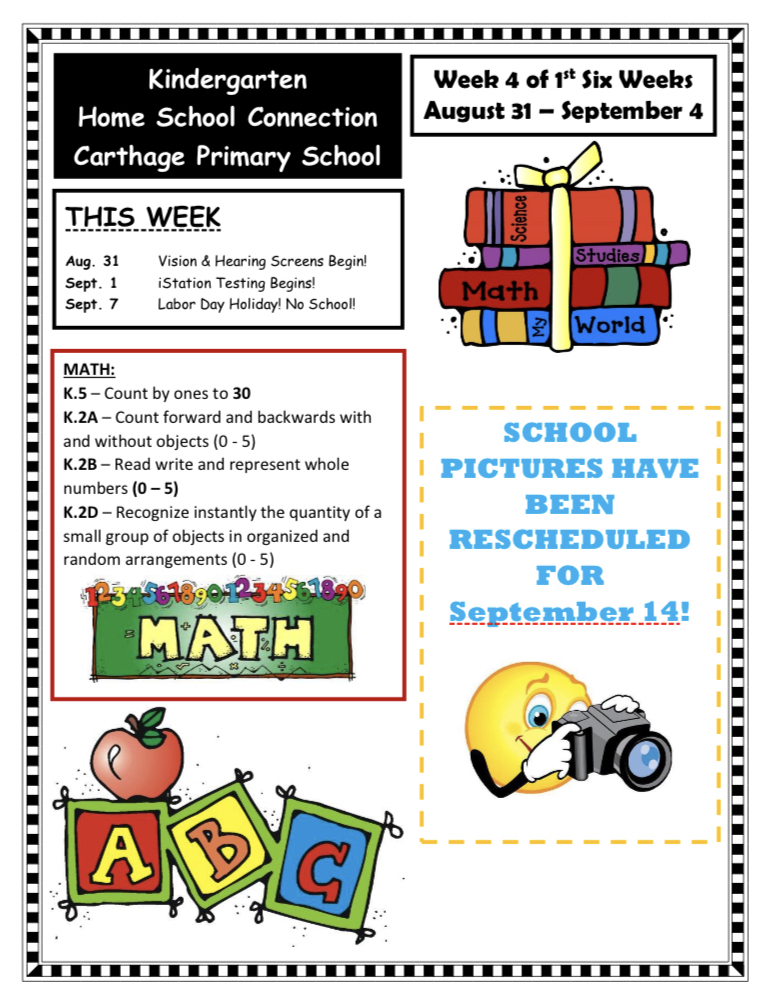 Carthage Primary September Events!❤️🐾 #WhereBulldogsBegin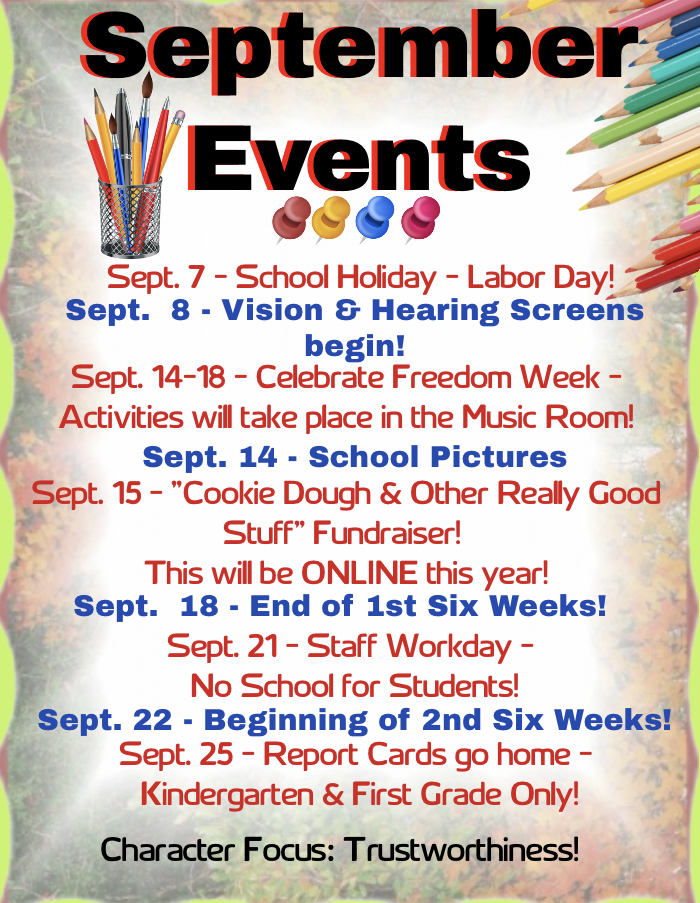 School Picture Reschedule Date!!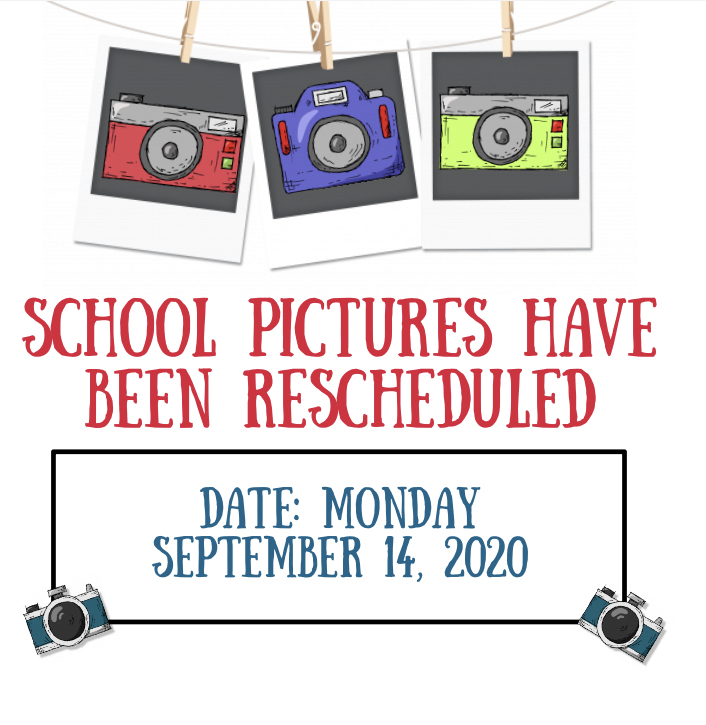 ‼️‼️We are without power, HOWEVER, LOTS of learning is still going on! Lunch has already been prepared and is happening on schedule!‼️‼️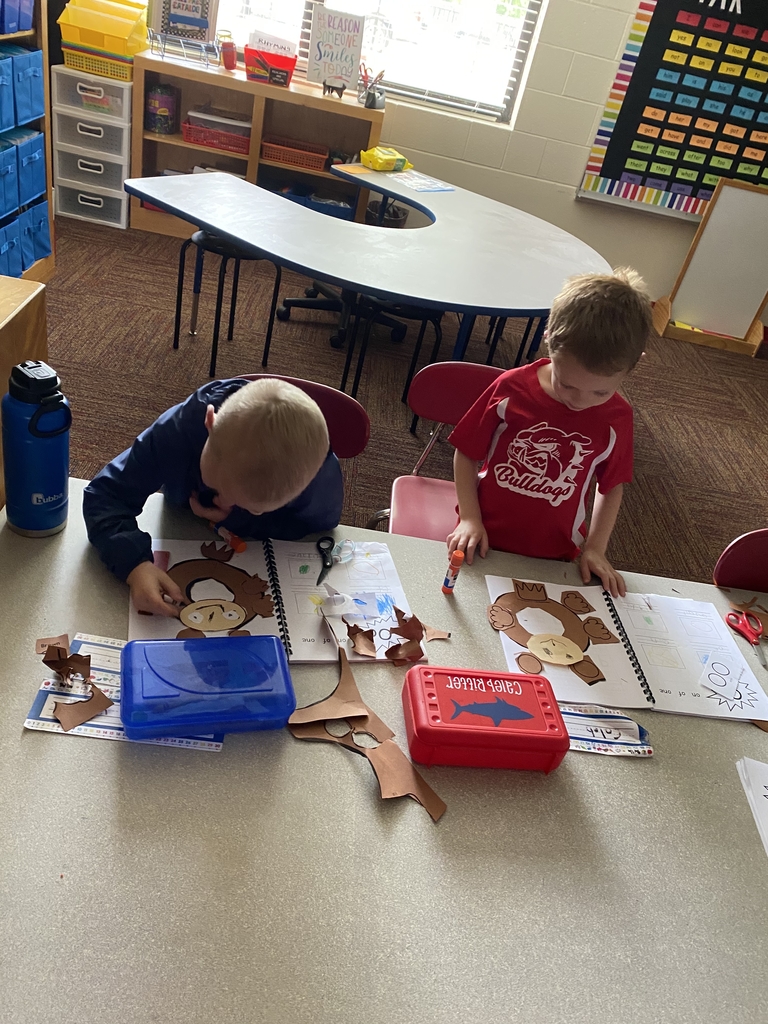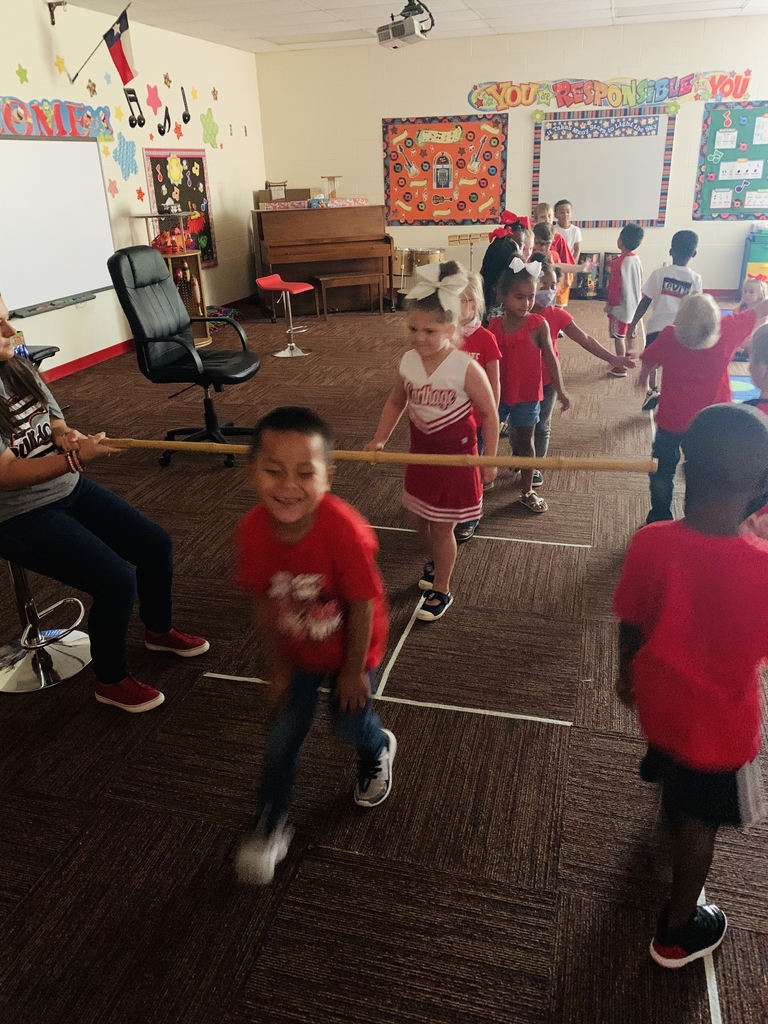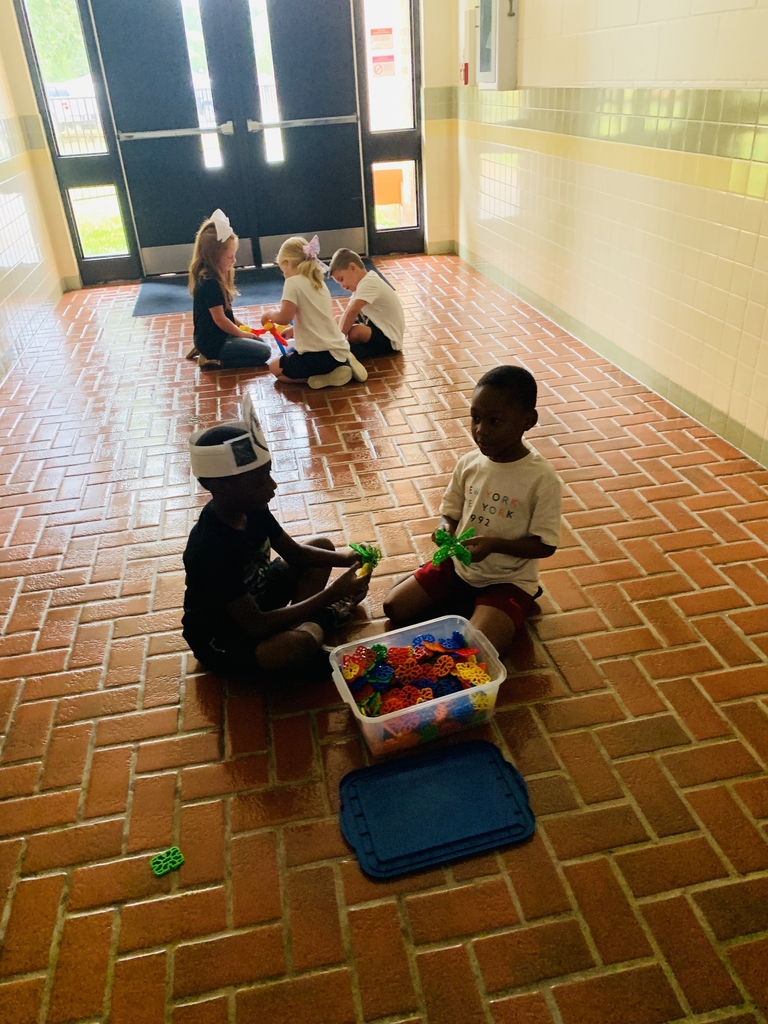 Thank you to the CISD School Board for "throwing KINDNESS around like CONFETTI!" 🎉 ❤️🐾#WhereBulldogsBegin #LoveWell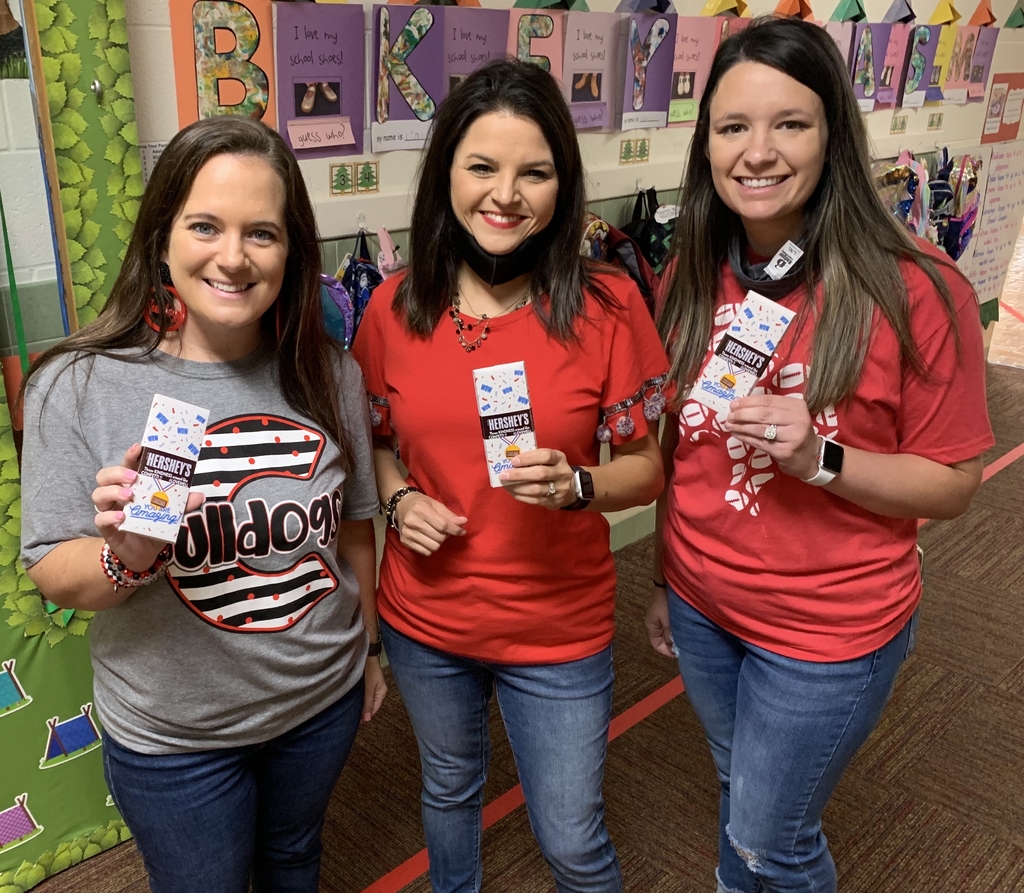 Because of the school closure, we will be rescheduling Picture Day for a later date.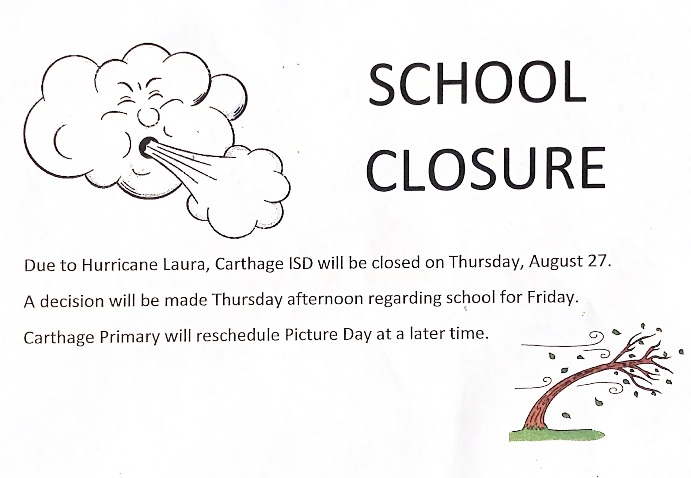 Carthage ISD will be closed tomorrow due to Hurricane Laura. Stay tuned to more announcements tomorrow about Friday. Stay safe and #LoveWell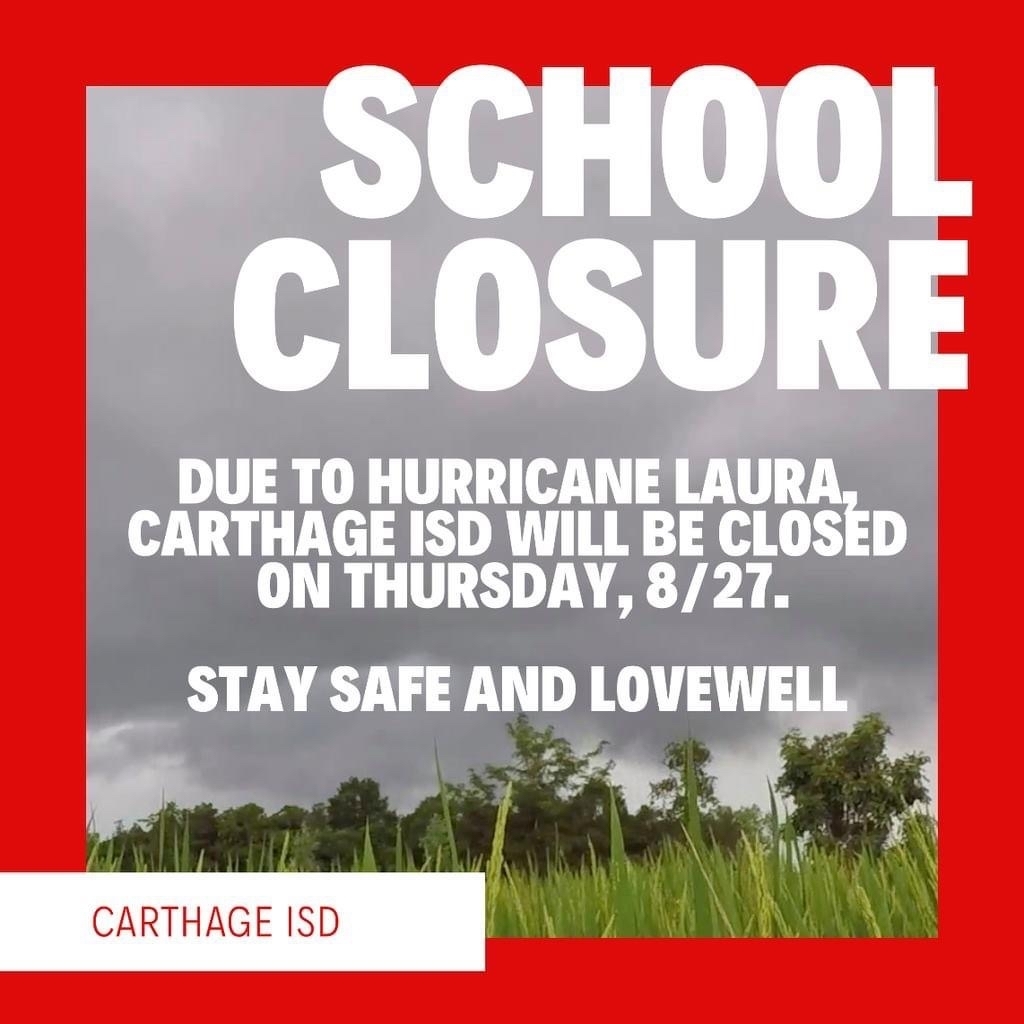 Kindergarten and First Grade Home School Connection🍎 ✏️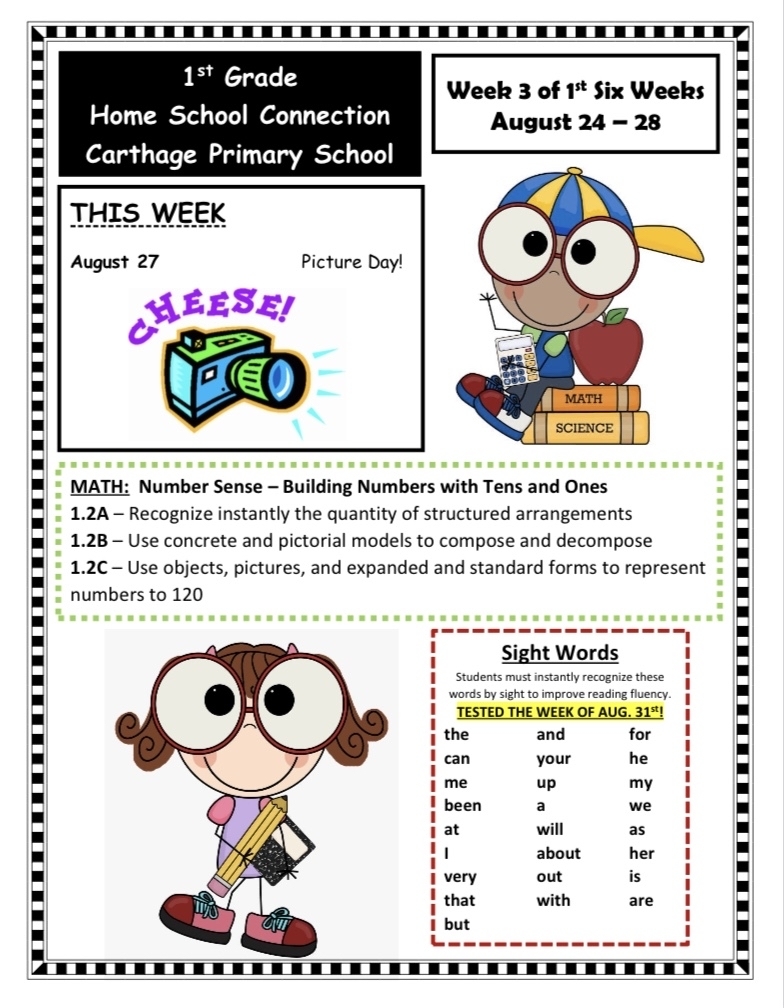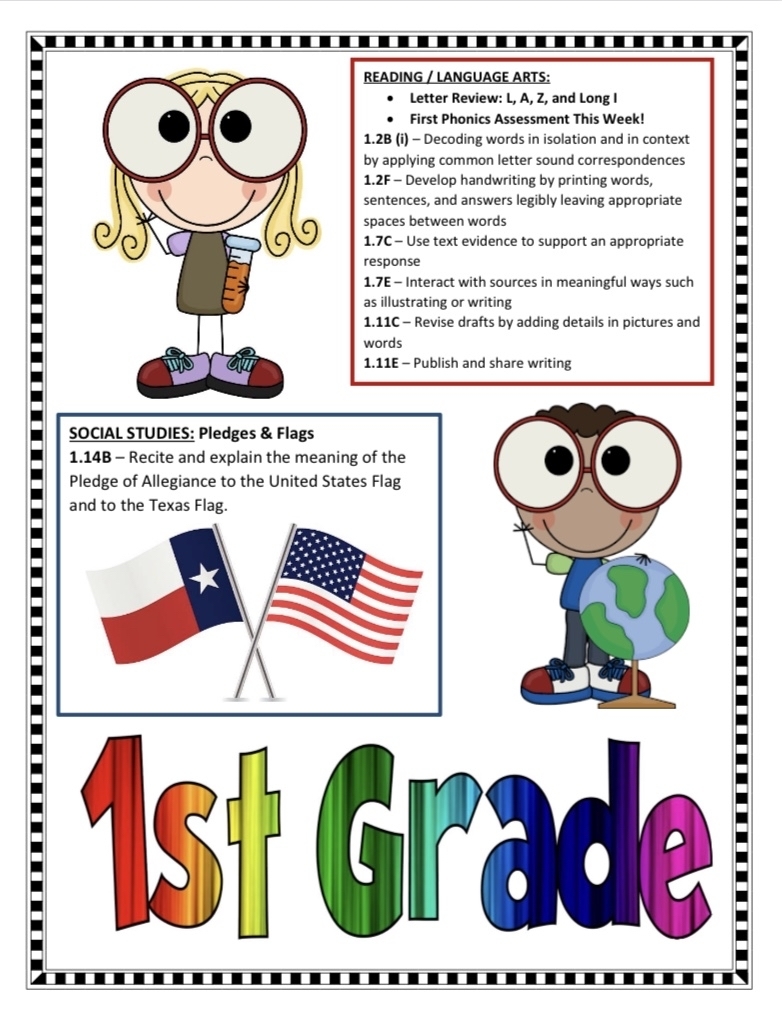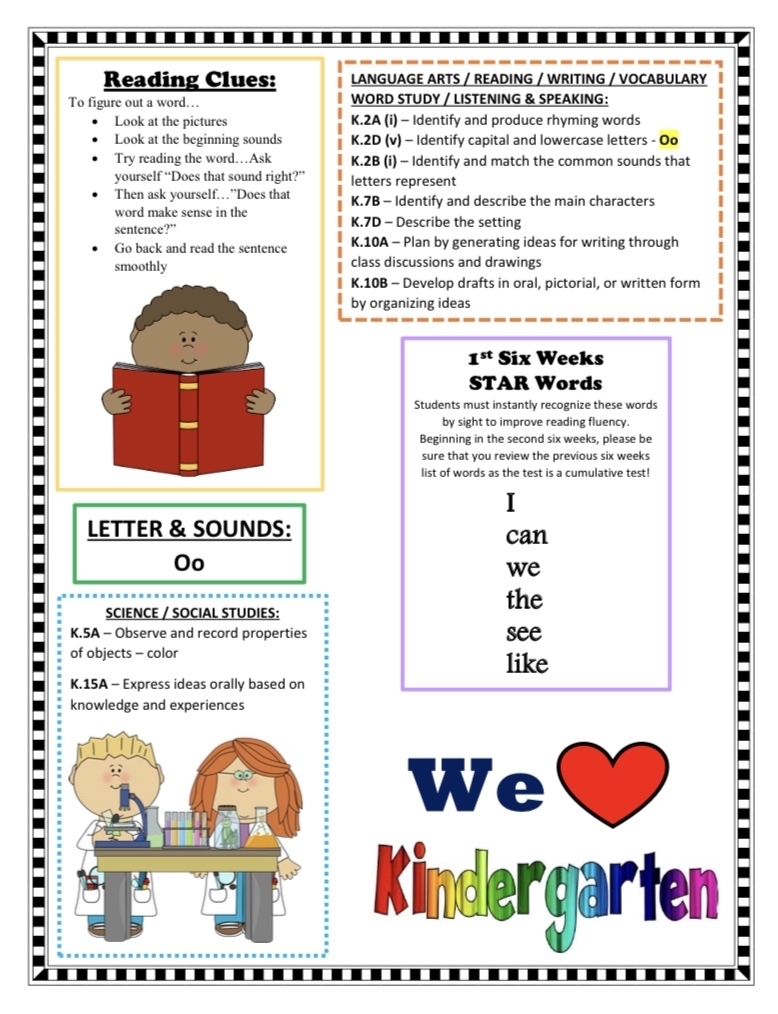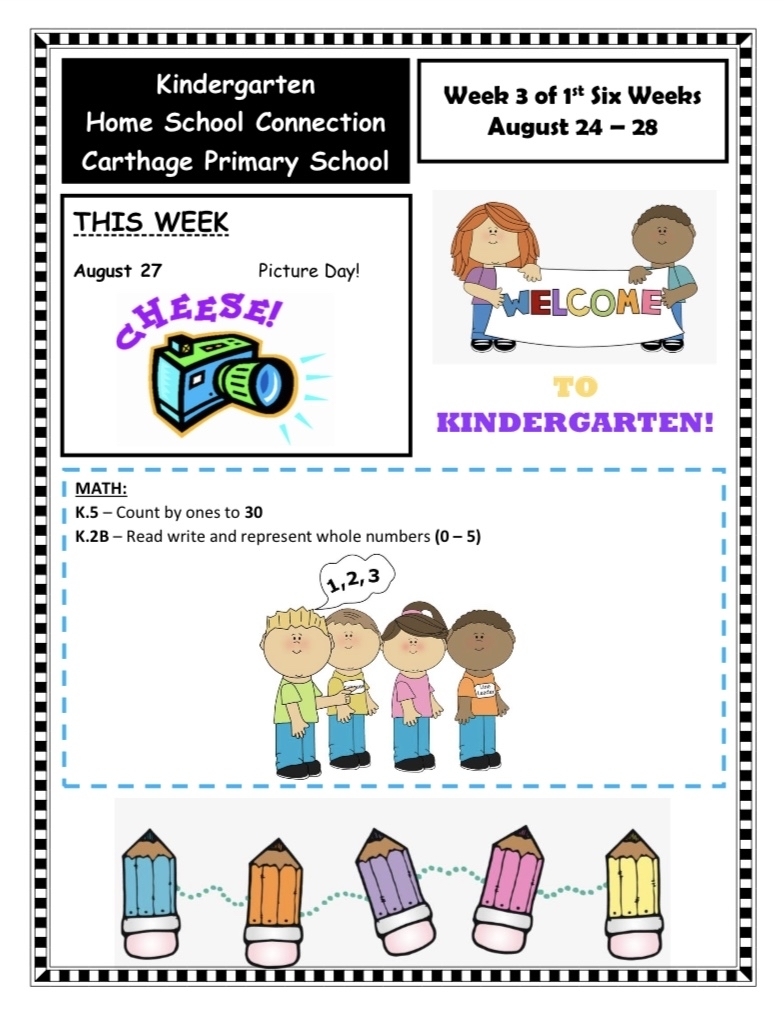 Important reminders for August!!❤️🐾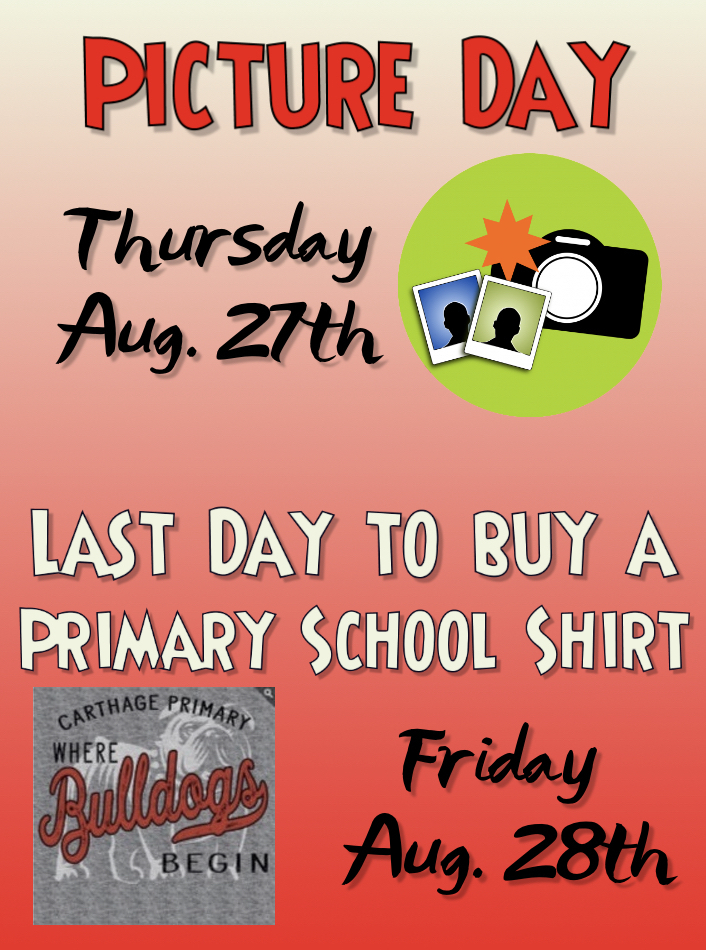 What a great way to start our first Bulldog Friday! Thank you CISD Admin for our special treat! Our first week of school has been a success!❤️🐾 #WhereBulldogsBegin #LoveWell
🍎📚✏️We are so excited to see all of our Team Players today! We hope everyone has a great first day of school! ❤️🐾 #WhereBulldogsBegin #LoveWell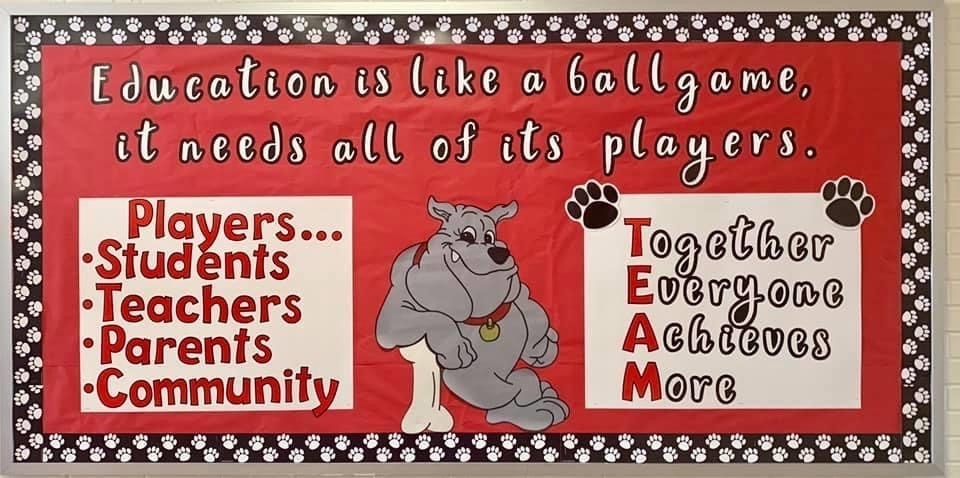 ‼️Early school supply drop-off information! ✏️Tuition Pre-K, Kindergarten, and First Grade, if you would like to drop your child's school supplies off early, you may do so August 4th and 5th (Tuesday and Wednesday) between 10:00 AM and 2:00 PM. 📚Head Start students are provided with supplies through the Head Start program. However, if you would like to donate Clorox wipes, baby wipes, etc., those items would be greatly appreciated! 🍎Meet-The-Teacher information will be posted ASAP!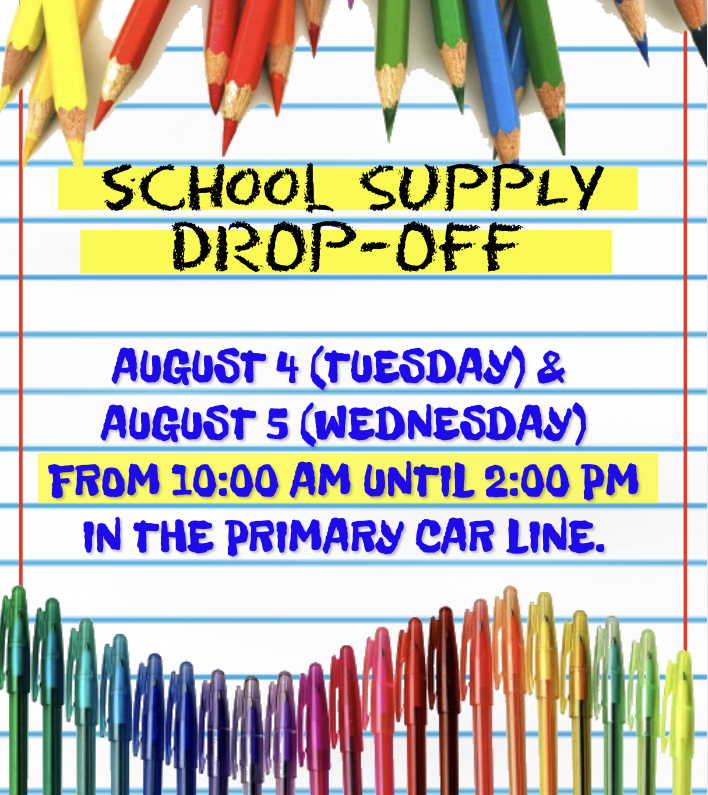 Primary teachers wasted no time getting back into the planning groove! They worked hard today in grade level teams to collaborate and plan for the upcoming school year! 🍎✏️ 📚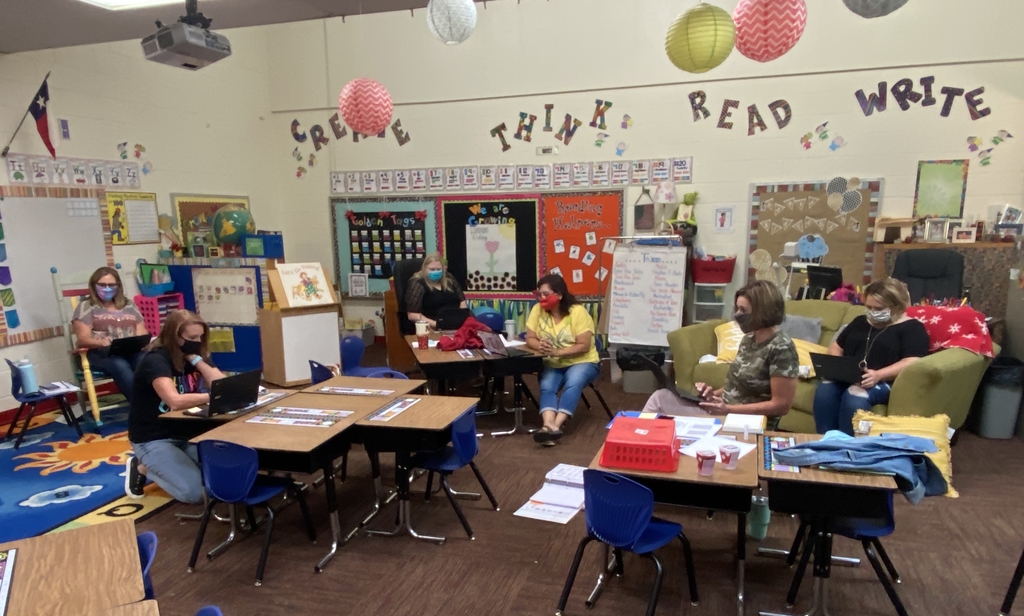 A huge THANK YOU to Brandy Mannor for surprising the Carthage Primary Staff with lunch today!! ❤️❤️ It's been a super busy day of registration so having lunch brought to us was a SUPER NICE treat!! 🍕🍕🍕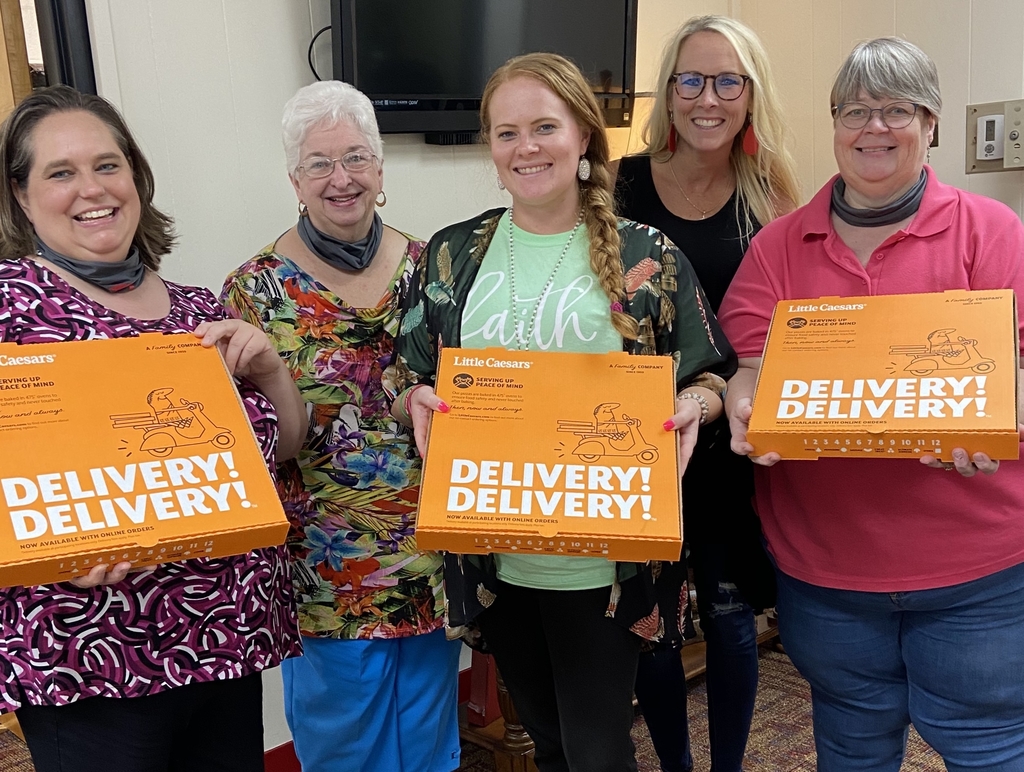 🍎✏️We encourage you to come to the school prepared to stay on campus and complete the enrollment packet before you leave. Upon turning in a COMPLETED packet, you will receive your child's placement letter for the upcoming school year. This letter will have your child's classroom teacher listed on it along with pertinent information about "Meet-the-Teacher", Parent Orientation, and the first day of school! ‼️‼️For the safety of our guests and staff, we need all guests to wear a mask or face covering. If possible, please don't bring extra people or children along with you, and bring your own blue or black writing utensil.  ✏️ 🍎